Hi,I'm trying to test a bit the new hair particles,for now I'm trying to do some fur with it.
The system is really good,even if I have some difficoulties in finding the right shape for the fur(the face interpolation of child particles is good but give a too uniform look to fur,I have to find a way to control the combing without making it too precise…)
A thing that I miss is texturing with uv texture the density of the fur for children,it could help in giving a more wild look ,now I have to try with lenght for this,but I'm not happy with this.
Lighting is not easier,this is a thing I have to study better,I would like to try some ibl lighting but I'm not sure strand render is able to do it.
Btw,here are some result(I have to improve the texture,really ugly),on the bottom the 3d mesh used(I have to work better on it,it's a bit difficoult understand how changes the fur if I change the 3d mesh shape and how much the general shape depend on fur or on the shape of the model)
This is basically made without references,now that I have found a decent look I'll try to improve it a bit,the problem here is finding different views of the same animal,the web is full of tiger images but they don't help very much,every animal is different from another one in shape and colors too,maybe I'll do a rig for that,at least to give a more natural pose.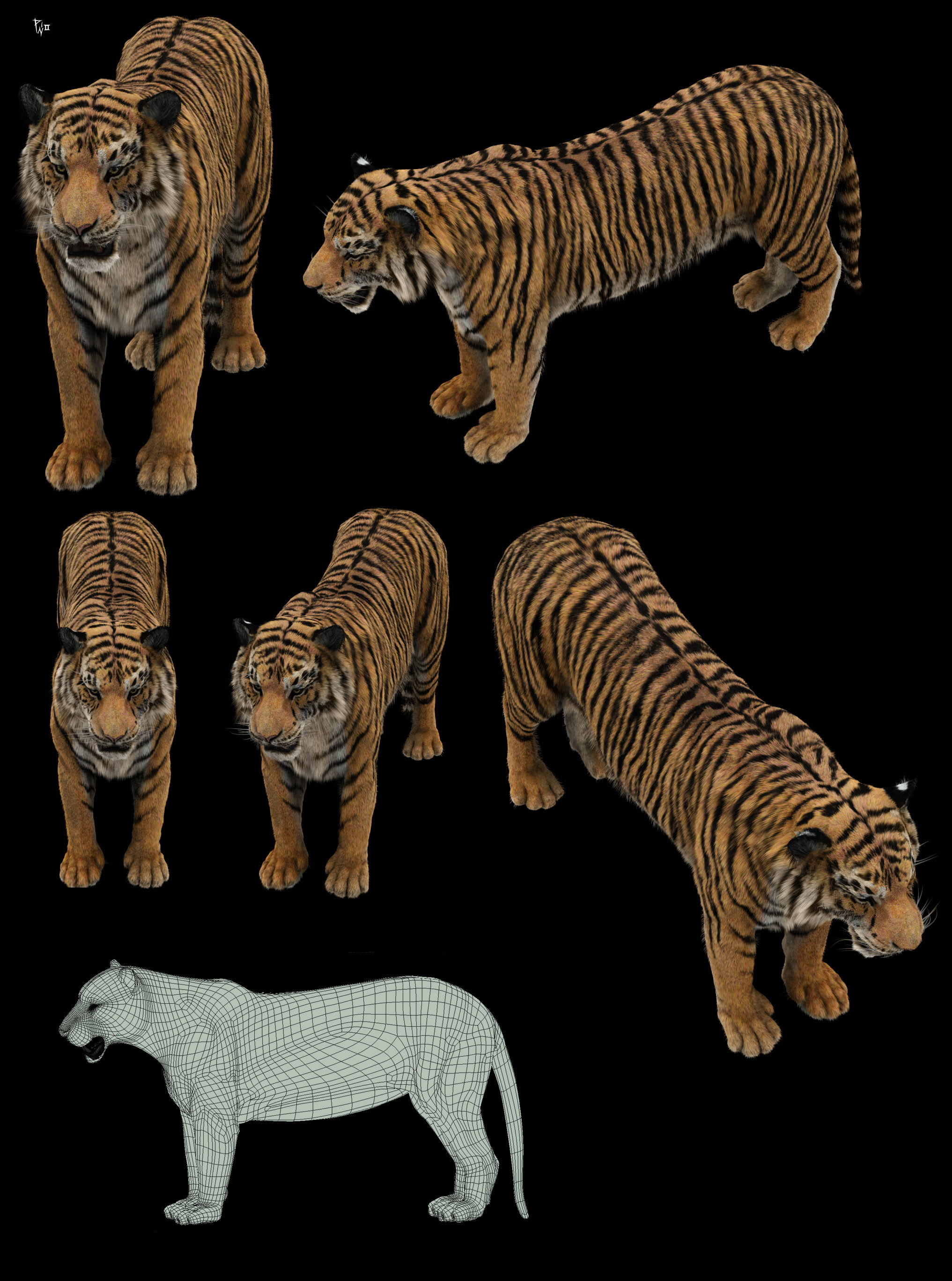 Btw,Brecht and janka have made a nice job,the system is really powerfull.
Bye
Renderdemon