My Girlfriend often watches some pretty crap stuff on telly but this caught my attention.
Its the Sandberg 2 in 1 Numeric Keypad & Optical Mouse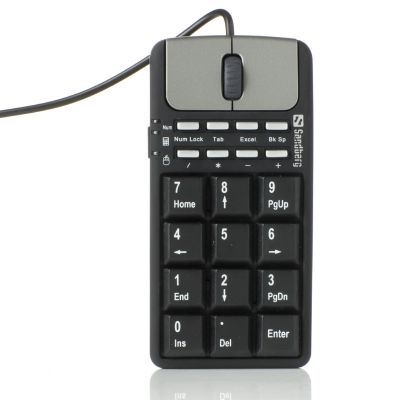 I've been thinking about getting a laptop for a while for on the go quickies and this looks ideal!
Its a 3 Button 800 DPi Optical Mouse with a Number Pad built in. Seems too perfect for blender?
It has the option to disable either just the mouse or just the keypad and has some other keys which with the custom keys with 2.5 must be good?
Costs about £18 from QVC UK (channel that I was made to watch! :()
Manufacturers: http://www.sandberg.it/product.aspx?id=630-89