After several weeks of tweaks and revisions, this morning I concluded what I personally consider my most important conceptual piece, Outside the Cave of Unknowing: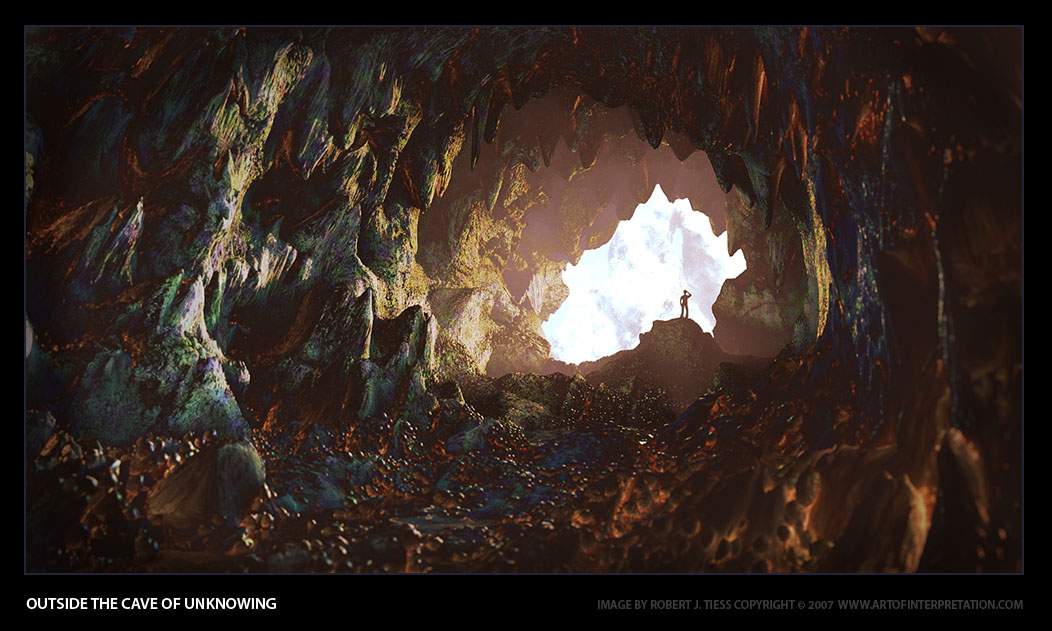 This is a Pure Blender 2.43 render, no post-processing. 1.2 million verts, all hand sculpted and textured in accordance with the artistic approach I wanted for this work.
Here is a look at the 3D view:
There is a world of philosophy and symbolism in this piece (not just Platonic/Western but Biblical and eastern/Zen as well), particularly around the mouth/head of the cave, but I will leave it to the viewer to decide what the visual metaphors mean.
For those who might not recognize it, this image also alludes to my Mount Reckon in the background. It is not there for appearance's sake; its presence and description are connected with the thinking in this piece.
Above all, I am most interested in hearing your thoughts on the ideas in this image. Interpretation!
Thank you very much for your interest in my creations,
RobertT