2021-10-12T03:00:00Z
Fowl Robot Army is preparing to launch their first Kickstarter October 12, 2021 to further expand the development of Party Poppin' Robot Stompin', their exiting new game being developed in Epic Games' Unreal Engine 5 and Blender.
Our Teaser Trailer: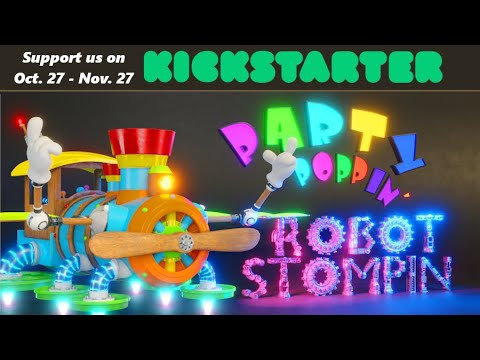 This multi generational game studio has the perfect blend of fresh, young, creative ideas mixed with experienced tech veterans and long serving industry professionals.
With a that team has over 70 years of experience in the media and entertainment industries. Our game engineers are creating some of the most powerful, crazy, wack-ball characters to debut on in years. Our team is united in delivering you pure awesomeness and fun, despite their differing view of lens flares. Some loving as much lens flare as you can possibly have, and some seriously hating lens flare with a passion. (No, really, this is a VERY real debate.)
Our songs are catchy. No really, they will be stuck in your head the same way that lens flares get burnt into your eye balls…
Please join us on Kickstarter on Oct 12th to help us bring party to the land and a smile to peoples faces!