Hello all! It's been a while…
Okay, so I have a question for you. I'm working on a short movie I want to make, and I'm working on the scene of it. (A Crater) I've done most of it's modeling using a displacement map and then baked the normals of a high res copy of the mesh onto it, but I still have to make some detailed adjustments. When I'm running in perspective mode, and I try to zoom into a specific portion of the mesh, it begins to slow down the zoom until it stops entirely. I know what the function is, where when you get REALLY detailed close in perspective, it will stop the zoom so you don't zoom "through" the mesh. The Problem is that I'm still way far away from the mesh. I have a picture for you to illustrate my problem.
As far as I can zoom in.
A good distance out.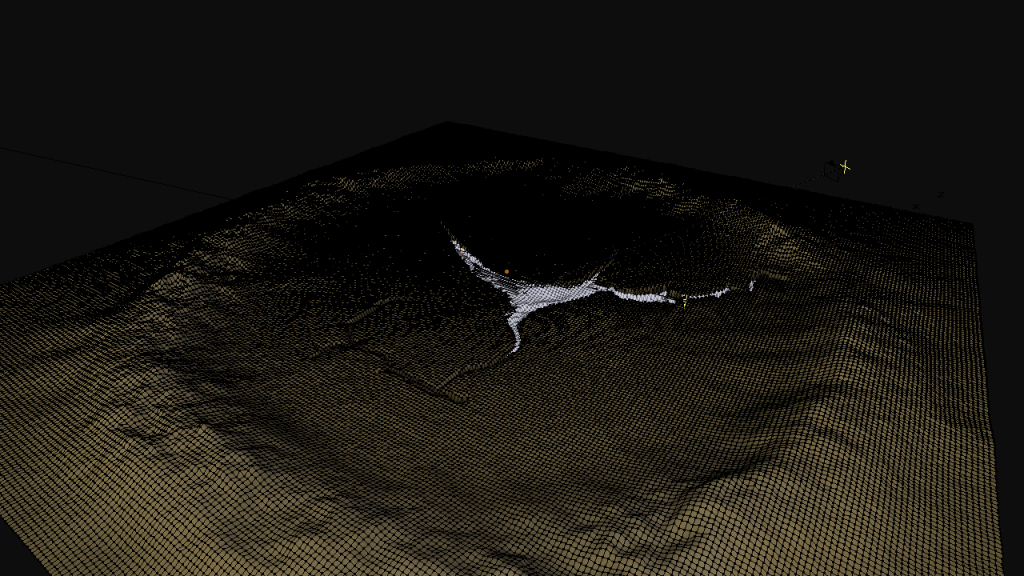 This problem only occurs in Edit Mode, when in object mode I have no problem getting close, even to the point of zooming through it.