Hi all. I'm a newbie to this forum, so please excuse if this has been asked before.
I've been using blender a couple of months now, still at a fairly basic level with it. I've been trying to achieve a particular effect, and I just can't find any way to do it, nor any tutorial that's really helpful.
If's for a science fiction spaceship design. What I need is a kind of glow effect with light rays coming out of it. The glow is bright white in the centre, then gradually fades out to a indigo/violet colour as you move away from that point. I've drawn the effect I'm after in photoshop, and it looks like this :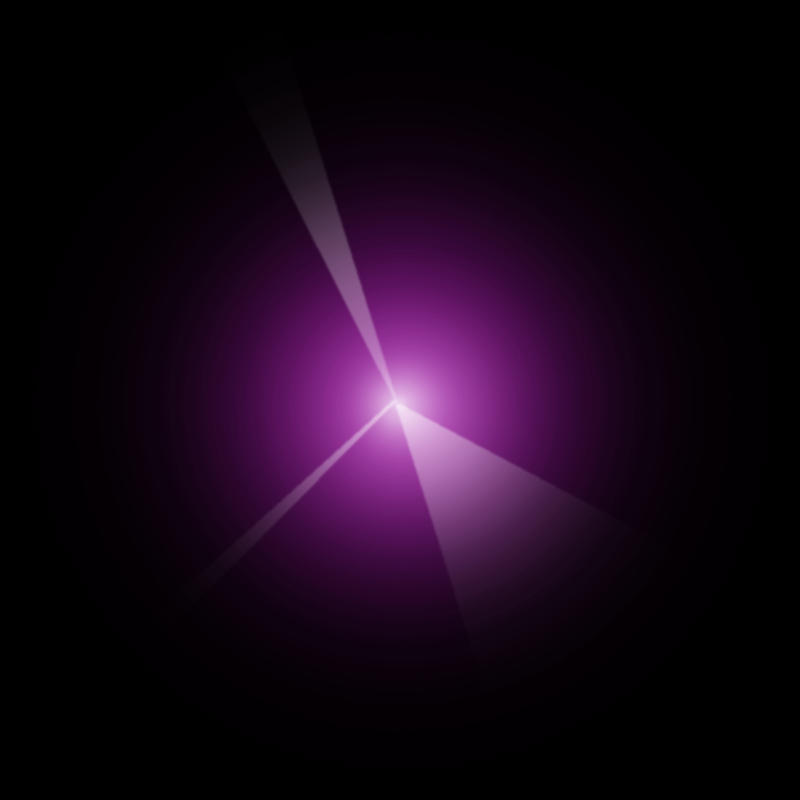 Ideally, the light rays would randomly sweep around, get longer and shorter, vanish and new ones appear, as if energy were randomly "leaking" out of the central point.
I tried doing this using a couple of isospheres, one inside the other. I set the middle one as a halo material in white, then the outer one as a volume material with an emission value of 5 and the density figures set to 0.1. That gave me something approaching what I'm after, but the edges are much too sharp. :
I'd like to find a way to make them much, much "fuzzier", so the material is brighter/more solid looking in the middle, and fades out towards the edge.
And I've no idea how to produce the light rays, let alone animate them, make them flare up and die away, etc. I've only been getting into the rudiments of animation the last couple of weeks, so it's not an area I'm all that familiar with.
For now, I'd settle on having something static that looked more like the photoshop version, leaving the animation stuff till later.
If anybody could provide me with some tips, I'd be extremely grateful!