Hi guys ! robot based on a concept by Patri Balanovsky
tell me what do you think

other renders on Artstation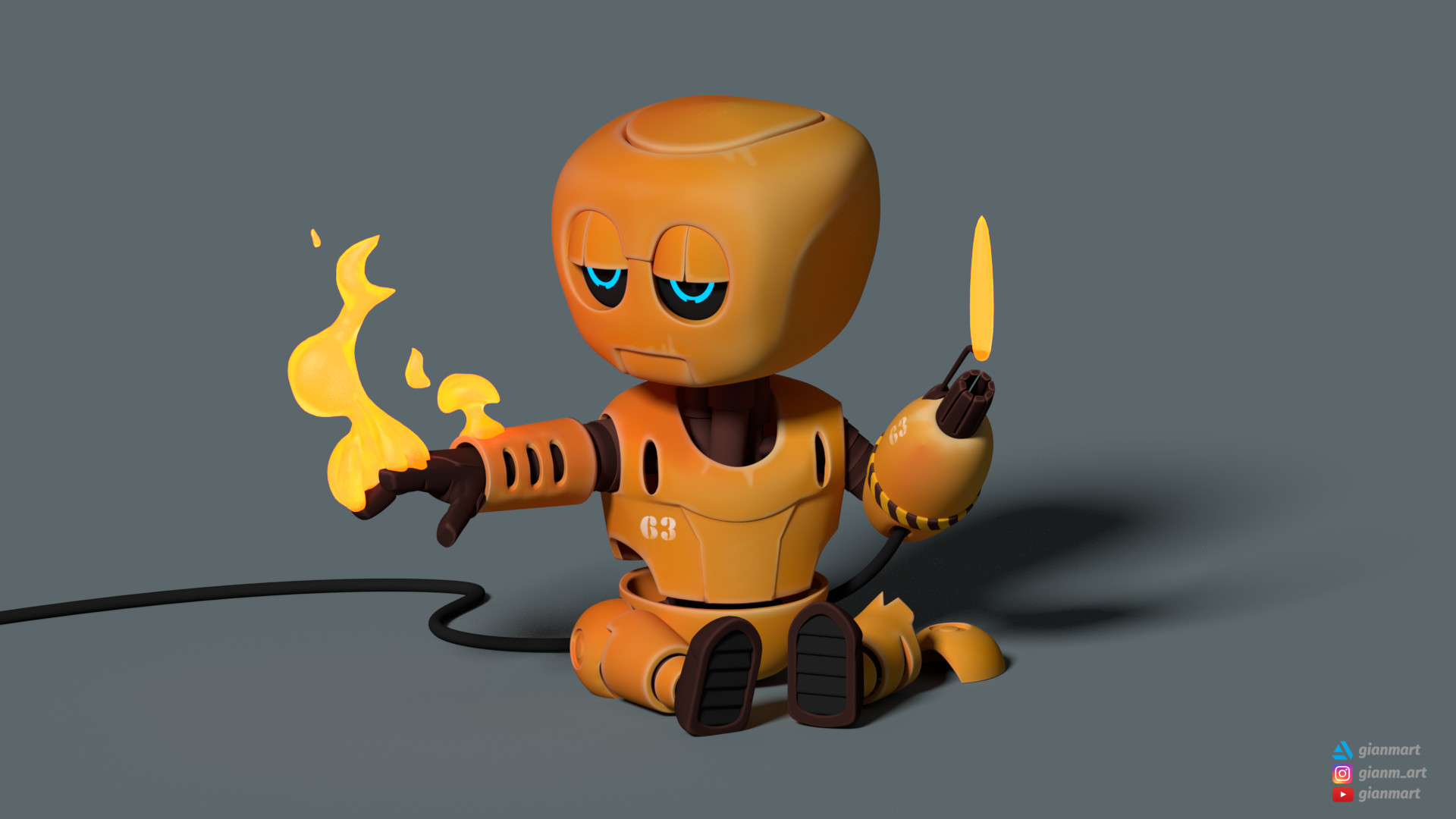 I think your robot might be malfunctioning…
But seriously nice concept and good execution. It would be interesting to see the original concept image(s) was based on.
Some minor things I noticed:
The used topology in cutout holes leads to bumps outside the holes
The background could be a bit more than solid neutral gray color
The flame in the blender rendering could have also a glow (good job modelling it by the way)
Ops, I forgot to put the original concept, here it is: https://www.artstation.com/artwork/VvZXR
I didn't know about the glow in blender, I was thinking of making a night version using fire as a light source and I will certainly add it to the next rendering (just have to find out how).
about the background it is actually a stylistic choice. I have used a flat color for each of my last work.
anyway, thanks for the feedback, i will show you the new render
Thanks guys
Nice!
The reference shows that you nailed the modeling and materials.
Slight thing is that you could highlight the edge in the side of the head as it is highlighted in the reference. Now the shadow looks soft and sharp but doesn't bring up the geometry enough and this would help.
That sounds visually interesting idea.
I just noticed that the reference also has a slight gradient and a rounded rectangle frame and also that the coord just fades away. I like these little touches.
But remember that i'm just nitpicking here: your background fits totally fine to the rendering as it is.
Keep up the good work.