I know nothing about python or programming.
I'm trying to do a beginner tutorial here: https://www.youtube.com/watch?v=KA34RpVN07Y He says to get a script at a web site (I think this is the script he's using in the tutorial although his link was to a newer script which doesn't look like the one in the tutorial):
https://github.com/gethiox/GXAudioVisualisation/blob/16276b430817166338b35d9d3a664eab27c17737/GXAudioVisualisation0.2.py
He says to input the location on my hard drive and names of the left and right mono files as shown in the image below. When I click Run Script, I get this error message: Can someone tell me what I am doing wrong?
Syntax error (unicodeerror)"unicodeescape" codec can't decode bytes in position 2-4: truncated\uxxxxxx escape
location: <unknown location >:-1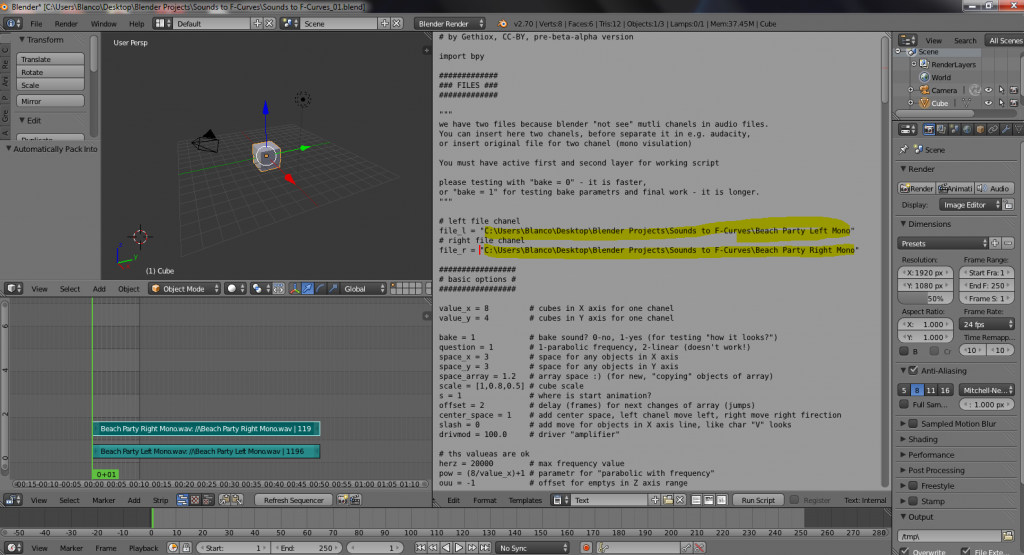 Blend file: http://www.pasteall.org/blend/29072