While working on my add mesh scripts a request was made for making a wall with a hole in it. The end result was the "Sqorus" script. However, that made me start thinking about walls with windows and doors. That thought grew into whole buildings.
So here I'd like to get opinions on if the idea, if made into a script, is something people would use. I can see it being useful for making quick low poly buildings. Here goes…
The script would use an image to determine the geometry of the walls as well as the angle between the walls. Like so (the grey border is just to make the image easier to see on a white background):
The black areas are holes for windows and doors. The red is the angle between the walls. In this case 90 degrees. Different colors could be used for different angles. I can think of one or two other angles that could be useful. Each wall would be a separate set of geometry to keep the poly count as low as possible. All walls together would still be contained within a single object.
The results of the above image would be something like this: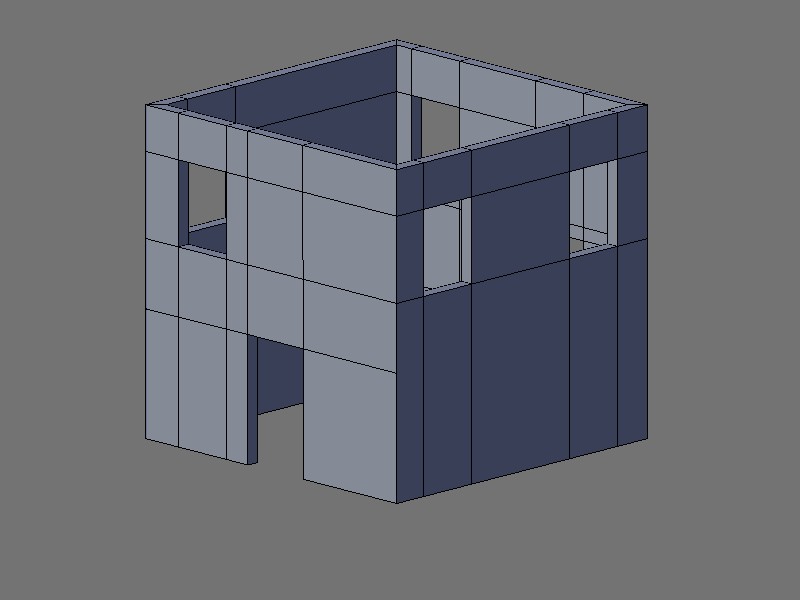 So, would this be useful to enough people? Or is making the building easy enough that a script like this would not be worth it?