Simon Stålenhag is an awesome artist from Sweden that turns mundane Swedish landscapes into sci-fi masterpieces. You can find a lot of his drawings on his blog, including close ups:

You can also buy his books from his blog website!
The Parking Lot scene especially is one of my favourite artworks from Simon Stålenhag, so naturally it was great fun recreating it in blender and a very good exercise for moody lighting in EEVEE. Most of Simon's painting have great lighting and a dark mood supported by the lights, all his paintings are excellent lighting studies. The total emptiness and vastness of space with the one person being as alone as you can be but still being content, hypnotized and trapped in some weird virtual reality is a gloomy prophecy in itself. He didn't even bring a car to come here and zone out! The classic but really well executed warm /// cold, orange /// cyan contrast framed by simple plants and just darkness works so well it can't get better.
Modeled by Toxic Tuba
rendered with Blender 2.90 EEVEE
Add-Ons used: Graswald /// The Grove /// MB-Lab
Making of on Blender Nation:

my website:

The original artwork this animation is based on and that I cannot praise enough can be found in the book "The Electric State" and here online: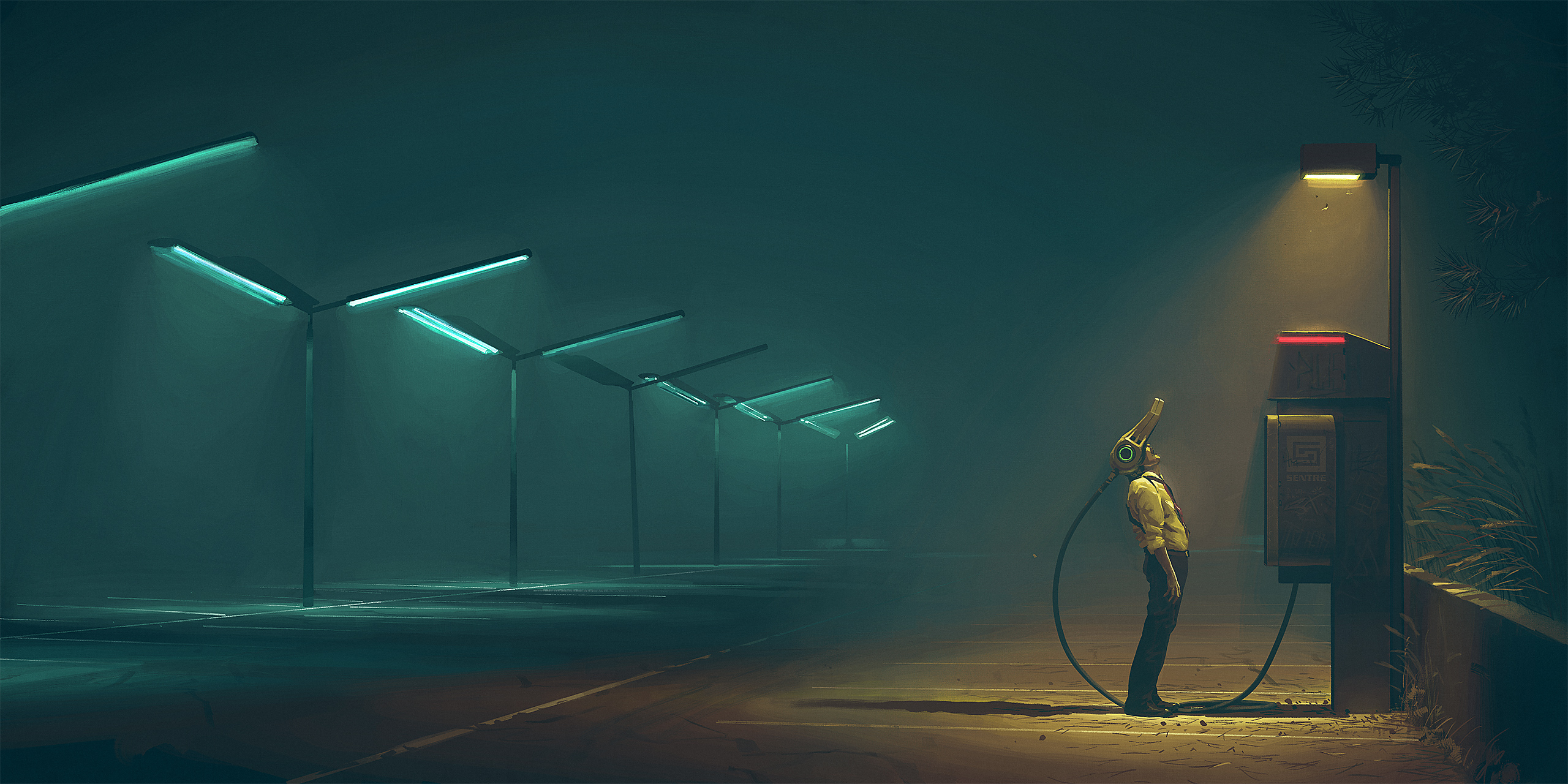 thumbnail