I have just finished the "full-scale" tests of a texture plugin for Blender 2.49.
It allows you to place on the model content of a *.SVG file. In effect, you
have texture that is always sharp, regardless of the distance from the camera: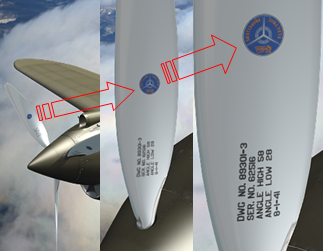 From the page of this project you can download:
ready binary files for Blender 2.49 (Win 32);
complete source code (C++);
I have also provided an online manual.
Let me know what do you think about this gadget.
Notice, that there is also a branch of Blender 2.5, with vector textures. There is a thread about it, on this forum (developer: mato).
This plugin is a paralel development. It started on March 2008, on the base of Marcelo
de Gomensoro Malheiros vectex plugin. After six months of work I have created a full-scale, compact SVG parser, based on AGG graphic library. Then it was "put aside" for a year and half, because I had other projects. On March 2010 I have "revitalized" it and perform "real life" tests on my model. Mato is preparing a much more functionality in core Blender. But, for a while, this small plugin can be used with standard Blender 2.49. Sometimes this model of usage is better suitted to more users.
Does anybody know anything about the plugin interface in Blender 2.5? Are any changes planned there? I would like to prepare another version of SVGTEX plugin for Blender 2.5/2.6…