Well, my scene is not far along yet (I'm going to be rushing the scene again. Tsk), I haven't done any actual modelling yet, but I've been playing with particles to try an get a nice effect like a certain… blast.
So, here we are:
Floating 'Rogue' Suzanne Defending Self From Particle Blast with Psychokinetic Forcefield. With Bonus Cube.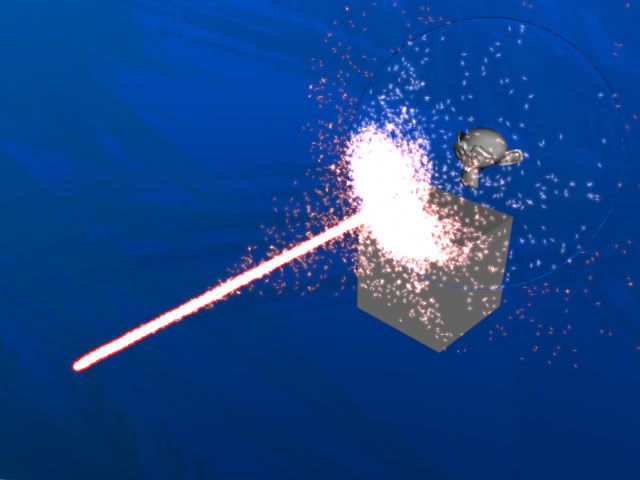 Don't critique me on things like "It has nothing to do with the topic," because I know, and I'm working on it. This is mostly a test setup. I have a whole lot of testing on my speed modelling skillz ahead of me, or maybe you'll just get a pile of monkeys…
EDIT: Ah, forgot the point of posting it so early. Does anyone have any tips on getting a smoother effect with the particles and keep a tight 'geometry'?
(So, who can say what TV series this scene will be based on? Maybe you even know what episode? I think I gave you enough clues…).