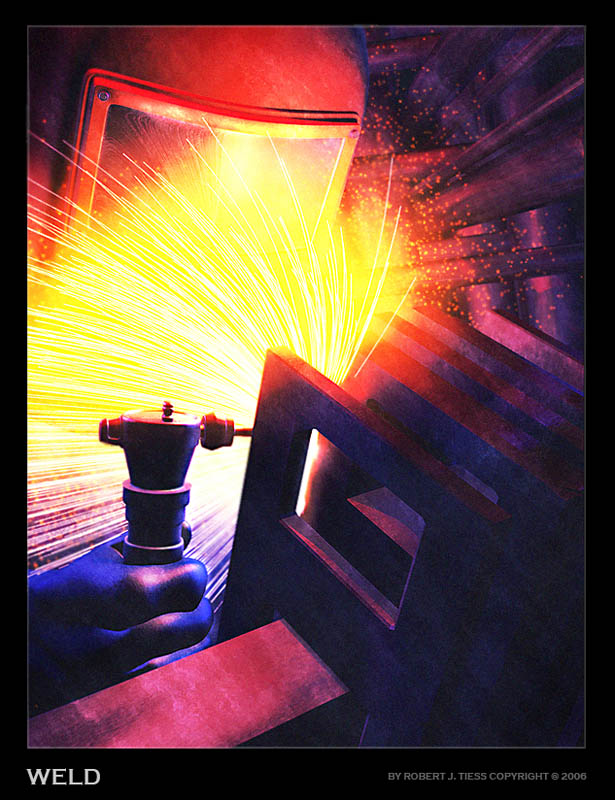 I've been meaning to do this image since my Steelworks image of Blender days past. The intent is not realism here but rather something more stylistic, more of an impression, although not quite impressionistic.
I like the idea of a welder merging things together because I think artists sometimes function like welders, bringing together ideas in creative moments sparked by insight and fiery inspiration.
Blender's vector particle effects were used for the sparks. Colored lights were used along with emitters with varied halo materials to establish the atmosphere.
Pure Blender 2.42 with exception of gamma adjustments in post and removal of a stray particle that pierced the hand.
Thank you for viewing my work,
RobertT