Please see my wooden guitar and give your suggestions.
Attachments
What you have pictured is a lute, not a guitar. If you are trying to make a lute, there are some changes that should be made, if you are trying to make a guitar, there are other changes that should be made.
What are you trying to make?
Common to both instruments: the body is hollow, covered by thin pieces of wood. Your model looks like a solid block of wood with a hole in it. The strings must be free to vibrate over their entire length from the nut at the top of the neck to the bridge below the sound hole. There is no intermediate bridge or nut at the bottom of the neck.
Actually I am trying to make a Music Video with my New Robo2 Girl. This Musical Instrument will be used in that music video. I have to make lot of music instruments. Please guide me which will be better to convert this to a Lute or Guitar and what changes to make.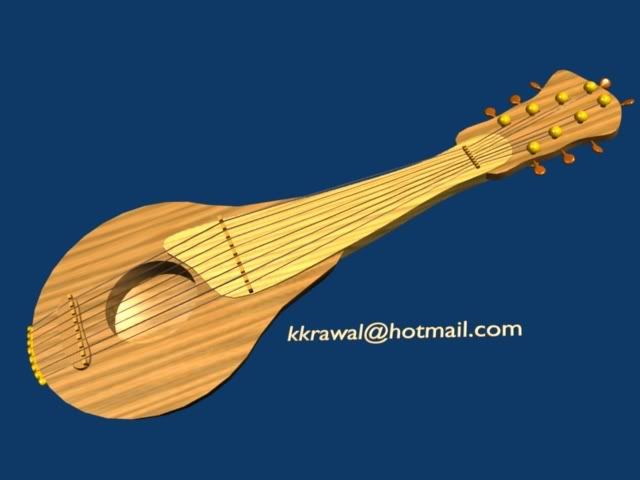 @shannonhochkins, your link is being redirected to a "Please Visit Mayang" page.
Yes, I know, but I believe shannonhochkins was trying to recommend a particular texture found on that site for your instrument.
This texture I used from bareoak.blend with some changed values. Backed the texture to UV and now UV is being used.