As maybe some has seen the thread, where i am try to build a absorptive clear coat layer.I have a problem to compare the refractive angle to the angle of Total internal reflection.
The reason to me could be only these three.
the assumed dot product is no cosine.
2.the refractive angle never exceed the angle of TIR.
3.something is wrong.
with the example of a IOR medium of 1.8 the TIR result would be 33.74°.
I can not think of ,that the refractive angle never gets over that " small " angle.
here some reference of the math
the assume that dot product is cosine

the simple math of TIR
The calc of the Refraction angle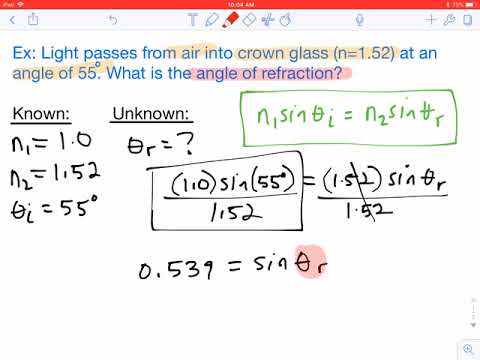 all together as nodes you can see here,with a greater than node to mask the TIR if the refractive angle becomes larger as the TIR angle.
What is wrong or missing?the math seems correct to me.

edit ,here the curent calculated refractive angle, direct to the material output.