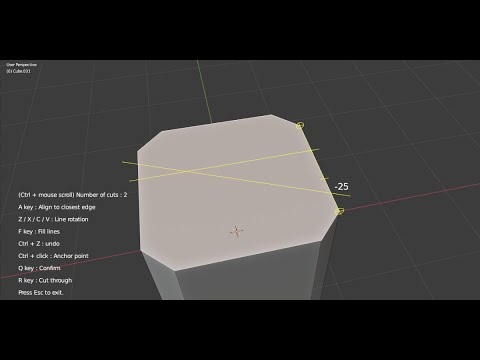 Face Cutter is a simple tool for cutting face. It allows you to snap on the snapping point, then draw a perpendicular line to cut the face easily. You can also rotate the line by angle or align it to any edge.
The function of this tool is similar to blender' K key knife, but it is better and more convenient. (does not measure by screen space).
Also it has the ability to cut-through the whole mesh, it is similar to Ctrl R of blender, but it is not limited to quads. This tool works on ngons.
This tool is handy and designed for general modeling task.

It is now available on gumroad !