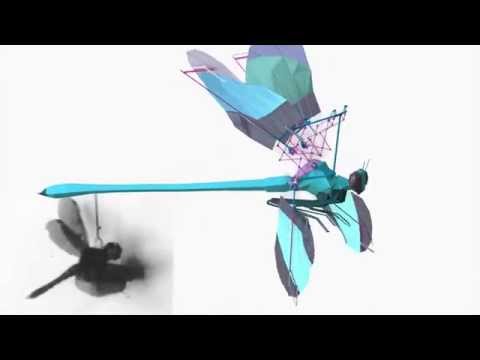 To contribute the project of a passionate Indian aeronautical damsel, Varipon Institute will start upgrading the wing mechanism of dragonflies. That data will be described and shared in Python script for free 3D software Blender.
The dragonfly skillfully manipulates the four wings to make a steep turn and hovering, as well as retreat. We can continue to study and improvement the data for that freely.
According to the data it will be possible to realize the physical implementation of the biomechanical wing of the dragonfly by gimbals equipped with four micro brushless motors.
–
Dragonfly's characteristic hind wing and fore wing are not same movements. Even in this case, the formula of voluntary movement is always valid. That is, by changing the position interrelationship of the fulcrum and the effort point, I confirmed two wings movements can be realized. I was relieved to this result. in the Formula, we can found a philosophy to become the keys of swarm intelligence.