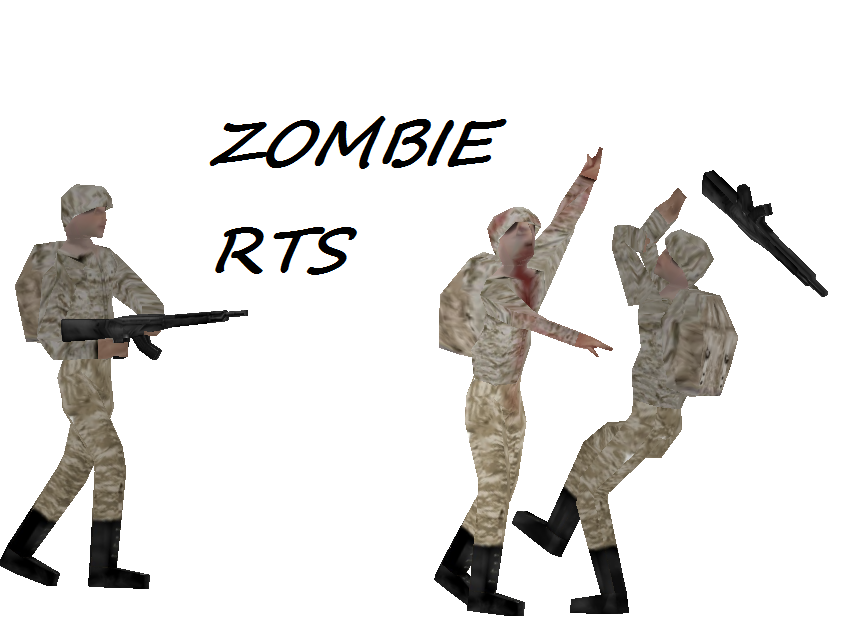 We are now a solid team consisting of few artists and programmers. As of now we are primarily looking for:
-Texture artists
-3d artists that are willing to do low-poly environmental work (cars, street lights, trashcans, street signs, etc)
-Programmers
But we are open to all experienced artists and programmers who are interested!
A zombie outbreak quickly becomes out of hand in a large city (We'll just make one up) and the government has called upon the military to dispose of the infected. As commander, you will set the build locations of your buildings, train your troops, and command them where to go and what to do (As any RTS, ex: Starcraft). The goal of the game is to find survivors in the pinpointed locations on your minimap, using your military force to vanquish all infected! If attacked by zombies, your marines will not die but become zombies themselves!
Just let me know if you're interested! It is an educational project and I'm open for suggestions!
The Team:
Game Director/character and environment/animator: blubernuget
AI programming: skykooler
Sound effects/music:Wolf989
Texture artist: loughlin arts
Environment modeler: CsotoFX and Goh
SCREENSHOTS: