That's looking cool, brother.
Apart from better support and compatibility with different PCs configurations and other platforms, is there any other reason you decided to switch to Unreal?
I don't think fps would've been an issue in bge.
There are several reasons for the switch:
-better support and more updates/features
-better asset management and reusability of assets
-overall better audio and lighting system
-many other small features
The engine is actually not that hard to get into and it is really amazing how fast you can achieve great results with it.
Oh, we lost more one soldier to unreal
That's bad, but I'll remember your BGE journey, soldier! LoL
WOW That looks Super Super impressive how did you get that Flare?
Nice work on the presentation.
Fred/K.S
Just a quick screen to keep you updated.
we also have a facebook page now
https://www.facebook.com/niftyllamagames/
Shit those graphics are top-notch
These results are too striking !!! (AAA Graphics nice dwork)
U make me wanna switch too for now im still UPBGE/Blender loyal i will switch in the next 2 years maybe when UE5 will be out, im saying maybe !!! however blenders tools are just to reliable.( you just cannot resist blenders fast Workflow and modeling and animating let alone the Gaphics and lighting) Nice awesome graphics could you atleast make the demo using BGE or atleast UPBGE?
I cant wait to see more content bro !!!
Keep up the Great work buddy.
(And Goodluck)
Fred/K.S
Just thought I´d post this here as well. The game is making good progress, but we are now in need of an Animator to assist us with the project. Let me know if you are interested.

Recruiting Animator[s] and Programmer[s]
About the Company
We are Nifty Llama Games, an upcoming company, currently working on our debut Game called The Long Way Home.
Our team consists of 2 Artists, 4 Voice Actors and a Community Manager.
We are working on the project in our freetime, therefore deadlines are quite loose.
Communication is managed via Discord, as all of us are scattered on different continents.
About the Game
The Long Way Home is a heartfelt story about Frank, an elderly man who suffers from amnesia.
The player experiences the world through the eyes of Frank, as he rediscovers his identity and his haunting past.
The game focuses heavily on Characters and Story as well as creating a relaxing and rich atmosphere.
If you enjoy games like Firewatch, Life is Strange and Gone Home then this is something for you.
WIP Screenshot of the Characters
Currently, the game is being developed on a 0$ budget, meaning that we can´t pay our team in advance for their work. Revenue made off the game will be fairly split when the game sells. Our goal is to release the game for PC in 2018.
Game Engine: Unreal Engine 4
3d Program: Blender
If you like where this game is going, then please don´t hesitate to apply for one of our positions.
Open Positions
UE4 Blueprint or C++ Programmer
Character Animator (preferably in Blender)
Music Composer/Sound Designer
If you´d like to help us with another aspect of the game (Art, Production, Marketing, etc.) then feel free to contact us as well.
We are more than happy to hear from you!
Contact
For more information, you can contact us through one of these links:
I really like how everything is dynamic and reacts to the wind. Really gives a more immersive look! I am interested in how you did it. Is it a feature in UE4 or did you have to animate it?
@Nemescraft: It is a feature in Unreal that can be easily applied to materials. It´s super cool
The game looks great! Keep up your progress.
I'm not sure why you switched to Unreal. Unreal is great and way above BGE, but this game can be done in BGE a lot faster with similar performance and visuals. If time is not important, then Unreal is a good choice, otherwise BGE should have saved you at least 50% of it.
I will speak on behalf of UPBGE the root you've decided to go is finally paying off i can see how you want your game to turn out a very dynamic Rich in tone and textures colours and realtime 60FPS GTA colour pallete woow you've madea great choice using Unreal Engine 4 i too in the future if possible id be happy to make a game on UE4.
Now UPBGE is like in its BETA state u could have saved alot of time working on UPBGE remember afrterall its all about Gameplay not Graphics people love graphics these days and forget about Gameplay i trust and believe all the mechanics are 100% working and ready to be tested thks for updating your thread with new info !!!
Jus lettin u know UPBGE could have also helpedd big time u can still replicate the same results 100% or even better than UE4 it seems like u dont know how to fake what you've already achived !!! In BGE or UPBGE Faking is the only way to achive what you've achived !!!
Great awesome Game buddy and keep it uo bro !!!
Im out !!!
Fred/K.S
Hey everyone, we are proud to share some more development progress on our Game.
Hope you love the update.
About switching to UE4:
@haidme, you are right, switching to UE4 cost us some time, because we had to relearn quite a lot of things. On the other hand, using UE4 helps us to save time as well, because there are a lot of features supported naturally, which would take a very long time to recreate in the BGE (for example, wind shaders and screen-space reflections) The Unreal Engine allows us a lot more flexibility, and we have to worry less about performance issues and random bugs while using it.
Another key point: The lighting of Unreal Engine is just so awesome to look at. It comes with so many great features right of the bat and that´s why we love it.
And the last point is definitely stability. The way the Unreal Engine is set up allows for a great workflow. The BGE still misses an Asset based system (although I know you can kind of do that with Group Instances) but in UE4 everything is just a lot more polished.
And since our goal is to create a well polished game, we chose to use a well polished engine.
Awesome Stuff buddy thanks for sharing !!!
Fred/K.S
The game is looking super cool! And if you're working as a team, you will progress even faster! Good luck with this project, and may it succeed!!!
You rock guys! Keep up the great work!
Here´s another devlog, this time we talk about Character Design and Voice Actor Auditions.
Guys, we need your help.
Yesterday we launched the first teaser for our Game "The Long Way Home"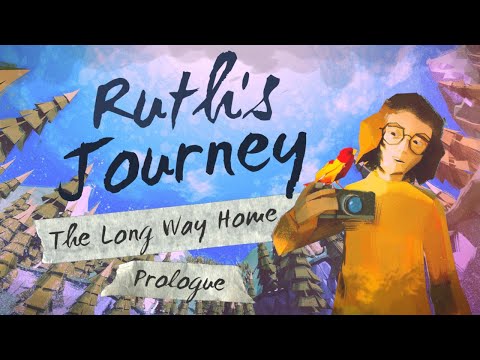 And now it's time to spread the word. Since we are a very small team, getting your help
this is so cool man congrats